A platoon sized element of cops who are in military camouflage catch an escaped convict. This is only the ones who were there when he was caught. Our police ARE the military that the founders worried about.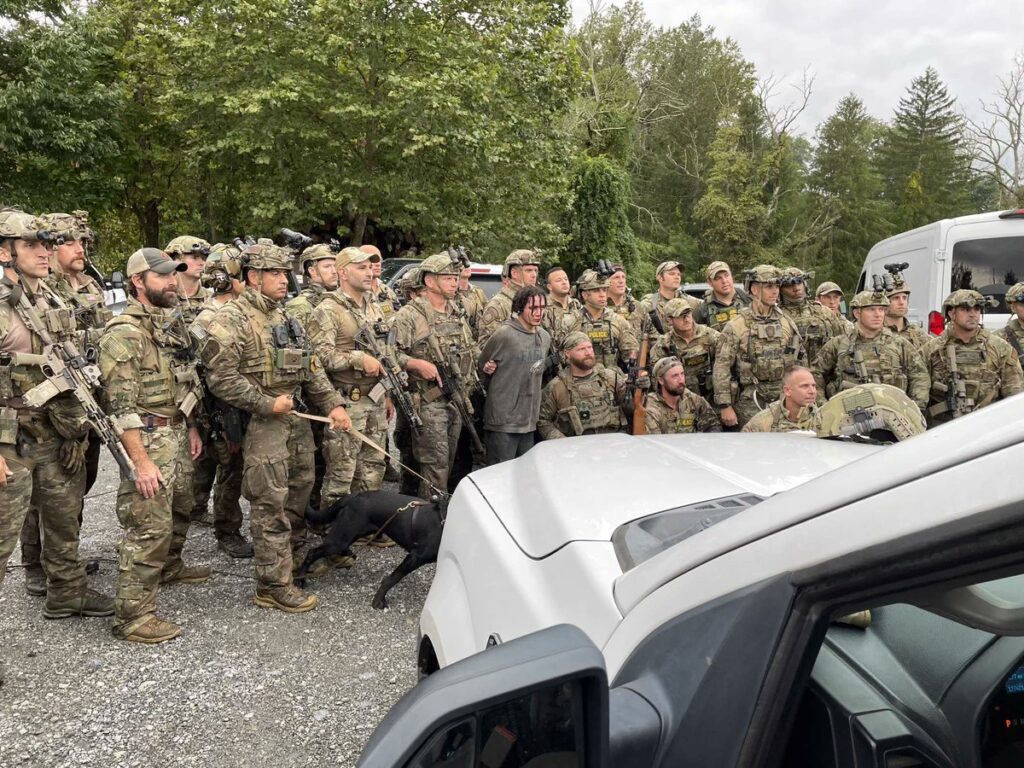 All of that for one guy who stole a 10/22. Happy switches, a hundred thousand dollars worth of NODs, and a million bucks in overtime.
It's easy to run around in the woods wearing camo and play soldier. Yeah, I know a lot of those guys are probably veterans, but still. A lot of guys watched this and took note of the time & manpower necessary to locate one guy. A guy who doesn't speak English, has no resources, no family or friends in the area, armed only with a .22 rimfire, and no military training.