A Daytona Beach Police officer radioed that he was checking out a suspicious vehicle. That was the last heard from him. He didn't answer a routine radio check, and fellow officers found him with a gunshot wound to the head. He remains in critical condition.
The police soon released body cam video. There is now a nationwide manhunt for the shooter, which the FBI has joined. The wanted man is Othal Wallace, who is known to be a member of the New Black Panther Party and the Not Fucking Around Coalition, the black terrorist group that wants to take over Texas, a group I have blogged about before. Here he is at two different NFAC events: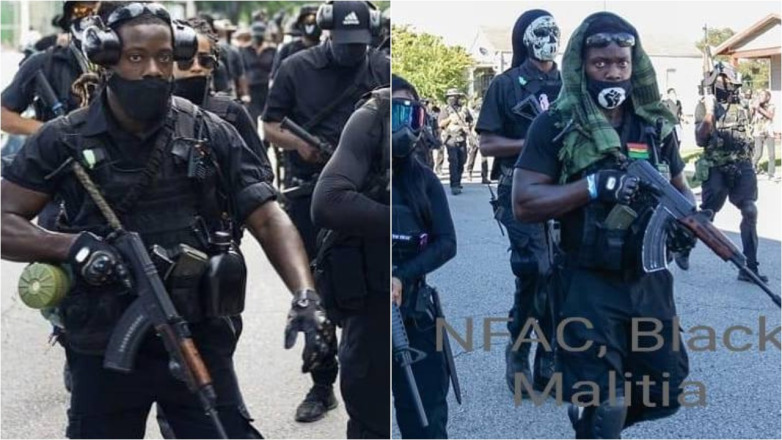 According to a Facebook post by attorney Malik Zulu Shabazz, Wallace also recently joined the New Black Panther Party. Shabazz, in a now-deleted June 15 post, "I would like to welcome the young warrior O-Zone Wallace into the New Black Panther Party for Self Defense under our new leadership. Brother O-Zone, a Florida man, is a good man with serious field experience. Brother O-Zone respects me and my history and I respect him. I predict Brother Warrior O-Zone Wallace will be instrumental in the re-building of the New Black Panther Party and the entire movement at large."
This is the second time in the past week that a BLM affiliate has shot a police officer. Is this a continuation of the war that was begun last year? If so, this is the first time that kinetic action has been carried out in Florida. Stay frosty, things continue to escalate. Carry a weapon everywhere. Be aware of your surroundings.