This is how Germany went green by becoming woke. It's a model that we are going to follow. Step one, close half of your nuclear plants:
Step two, replace them with Solar and Wind: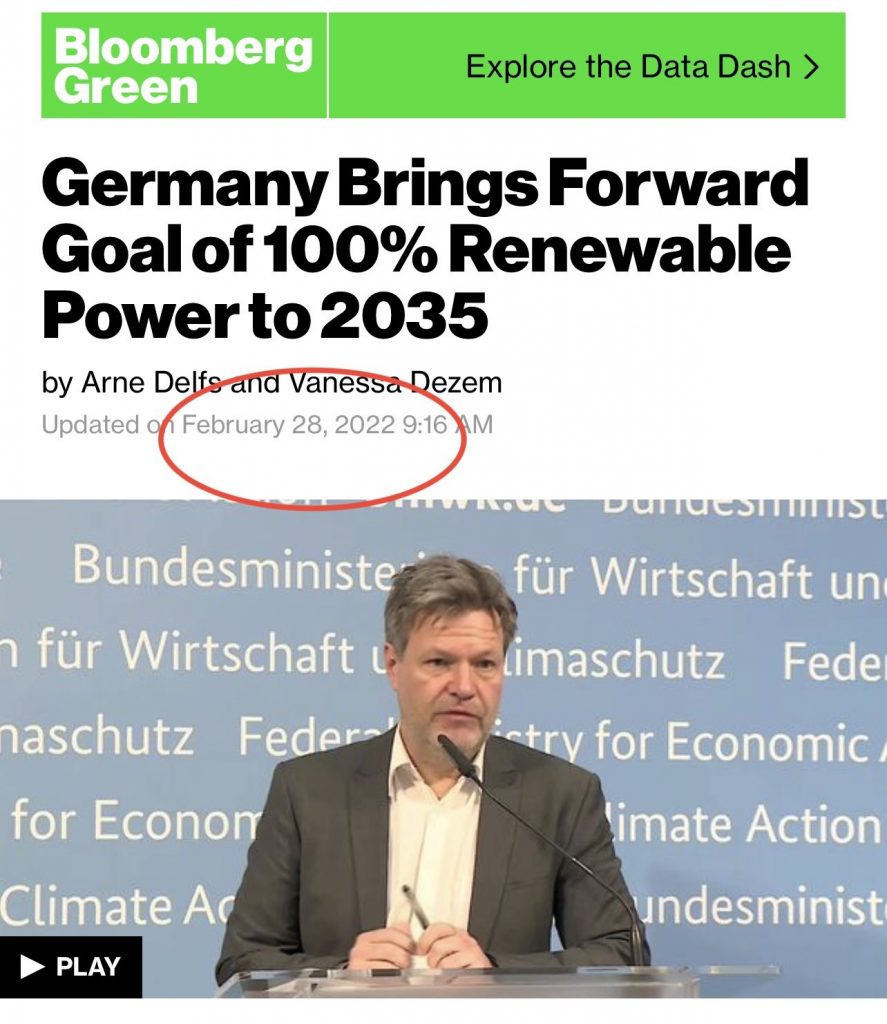 Step 3, go woke by refusing all Russian natural gas: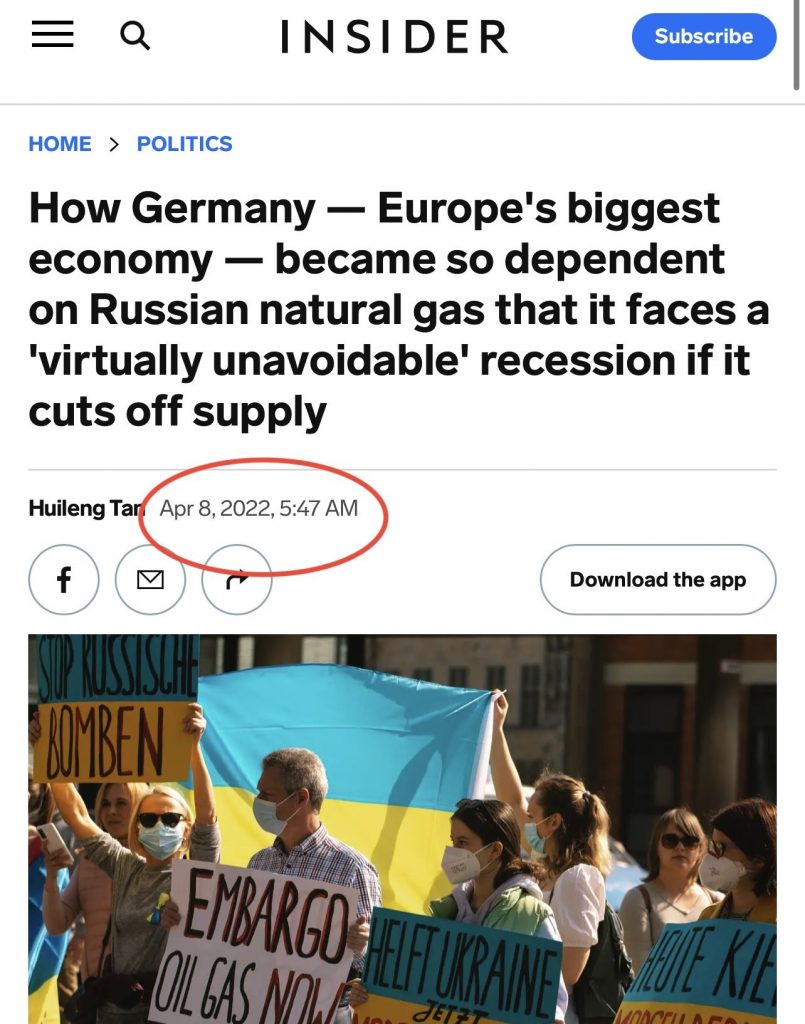 Step 4: Now that you are going broke, switch to coal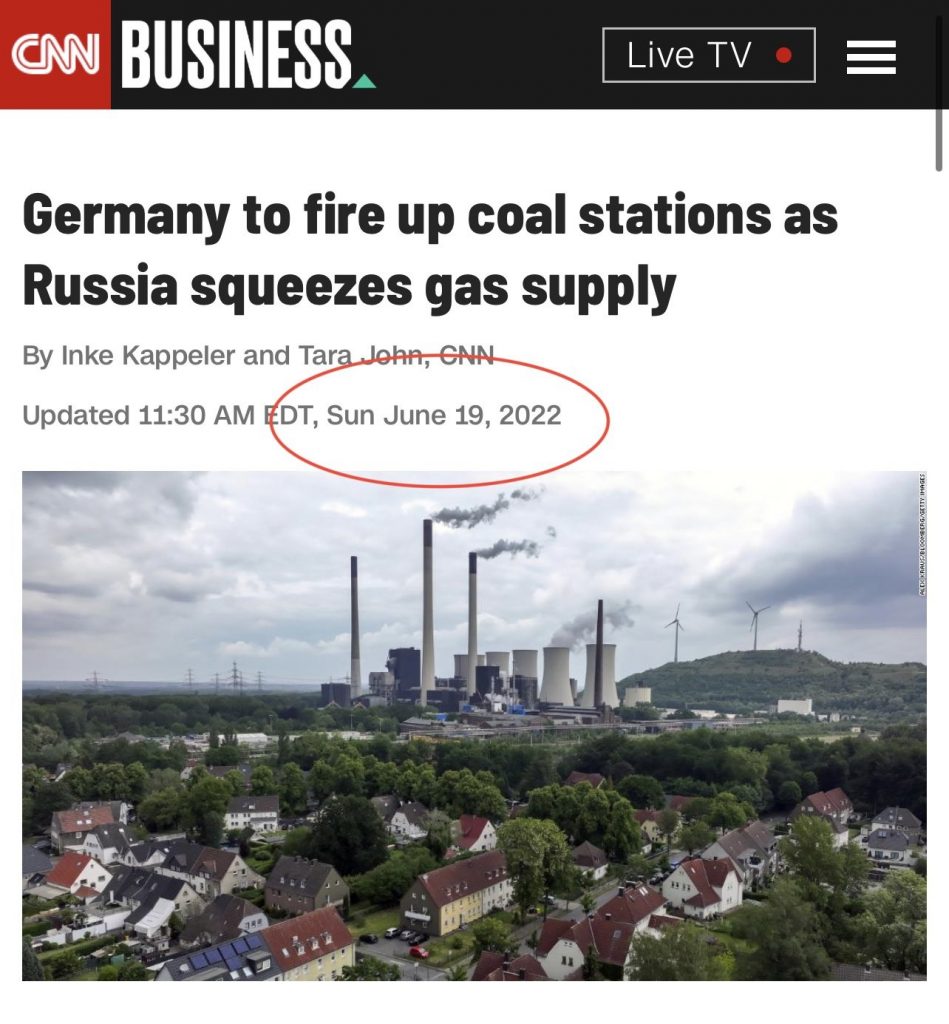 Yeah! Way to fight the fight.